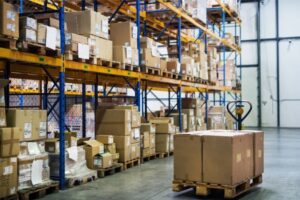 We at That Liquidation Place LLC specialize in all aspects of reverse logistics and Liquidity Services! We sell Liquidation truck loads from many of the top department stores and suppliers. Some of the Truckload opportunities that we have available to purchase are Amazon.com Truckloads, Home Depot Truckloads, Lowes, Target, Walmart Truckloads of General Merchandise, Sears, Kohl's Truckloads, Macys and many more that come in daily. We receive calls for Liquidity Services such as special business cleanouts, business closing liquidations, simple reverse logistics, buy out deals, wholesale overstock items, damaged containers of merchandise and more!! We partner with the seller to find the best way to liquidate the unwanted items and provide a desirable resolution that helps lift the burden from the business in need and provides a great opportunity for someone else to capitalize on the liquidated items themselves.
Being in the Liquidation Business for over 7 years and serving hundreds of customers per year, we have the knowledge and the experience to guide you to the right Truckload Liquidations for you.  We have also created solid relationships with a vast net work of other Liquidators, wholesalers, companies that specialize in reselling bulk products such as auction houses, pallet flippers, export companies, retail stores, online merchants and more so that when we receive the request for merchandise, or supply disposal, we are fully capable of ensuring a speedy and satisfactory result.  Whether you are new to the industry or have been buying for a while, or simply need help in the removal of items no longer needed, IE; restaurant equipment for example, we are here to establish a long term business relationship with you.
We are a full-service Liquidation Company!! We cater to resellers, and we do everything from mentoring to single, bulk, half loads, and full loads depending on what you are looking for. We have bulk lots of pallets ranging from 6-8 pallets from various retailers weekly, priced so that you can make money!
All sales are posted here on the home page were you can download our latest product sheet!! We also post offers on our business Facebook page @ https://www.facebook.com/profile.php?viewas=100000686899395&id=100063765234445  Please contact us for all of the information regarding Liquidity services, location, pick up, payment etc. This is a fantastic opportunity for resellers to get great liquidation merchandise at awesome rates! If you are new to Liquidation check out some of the articles on our blog page, here is a link for more information on the Liquidation Industry and How To Get Started In The Liquidation Industry!! https://thatliquidationplace.com/category/news-and-information/